The Nima app allows Nima owners to keep track of their tests, share their reviews with the community, and find new foods they can feel safe about.
From the first log-in, it was important to make the experience feel friendly and exciting. Illustrations play a crucial role, prompting users to continue logging tests and exploring everything the app has to offer. By first developing a consistent style & palette inside the app, the resulting illustrations have since helped to explain technical diagrams, added charm to seasonal marketing, and lended consistency to drip email campaigns.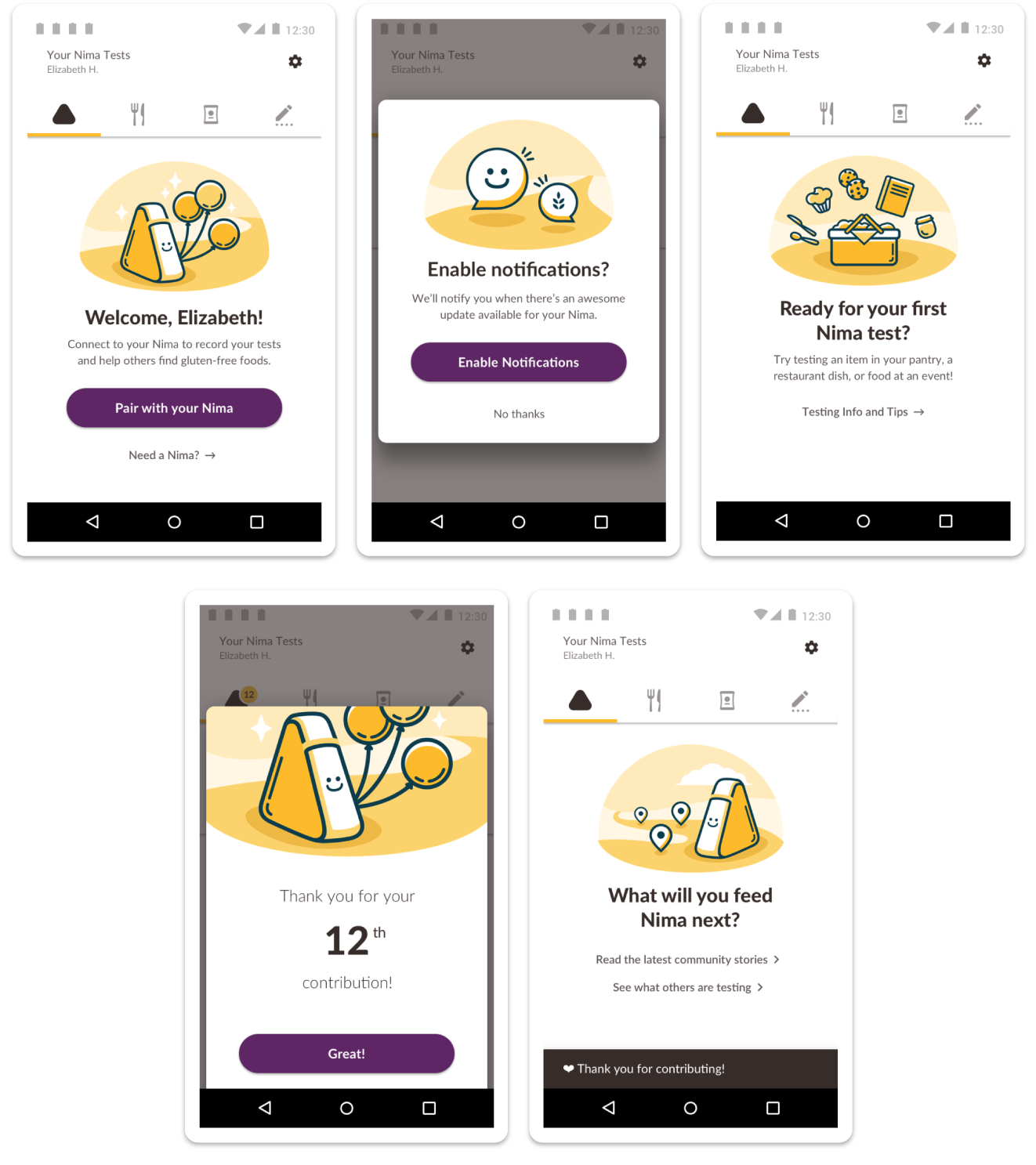 Creating an illustrative representation of Nima took many, many iterations. There were two main considerations for the final form. The first was Nima-as-tech-product, which necessitated a degree of realism for technical how-to-use diagrams. The second consideration was my desire to add a sense of magic and delight to the potentially nerve-wracking experience of eating out.
​​​​​​​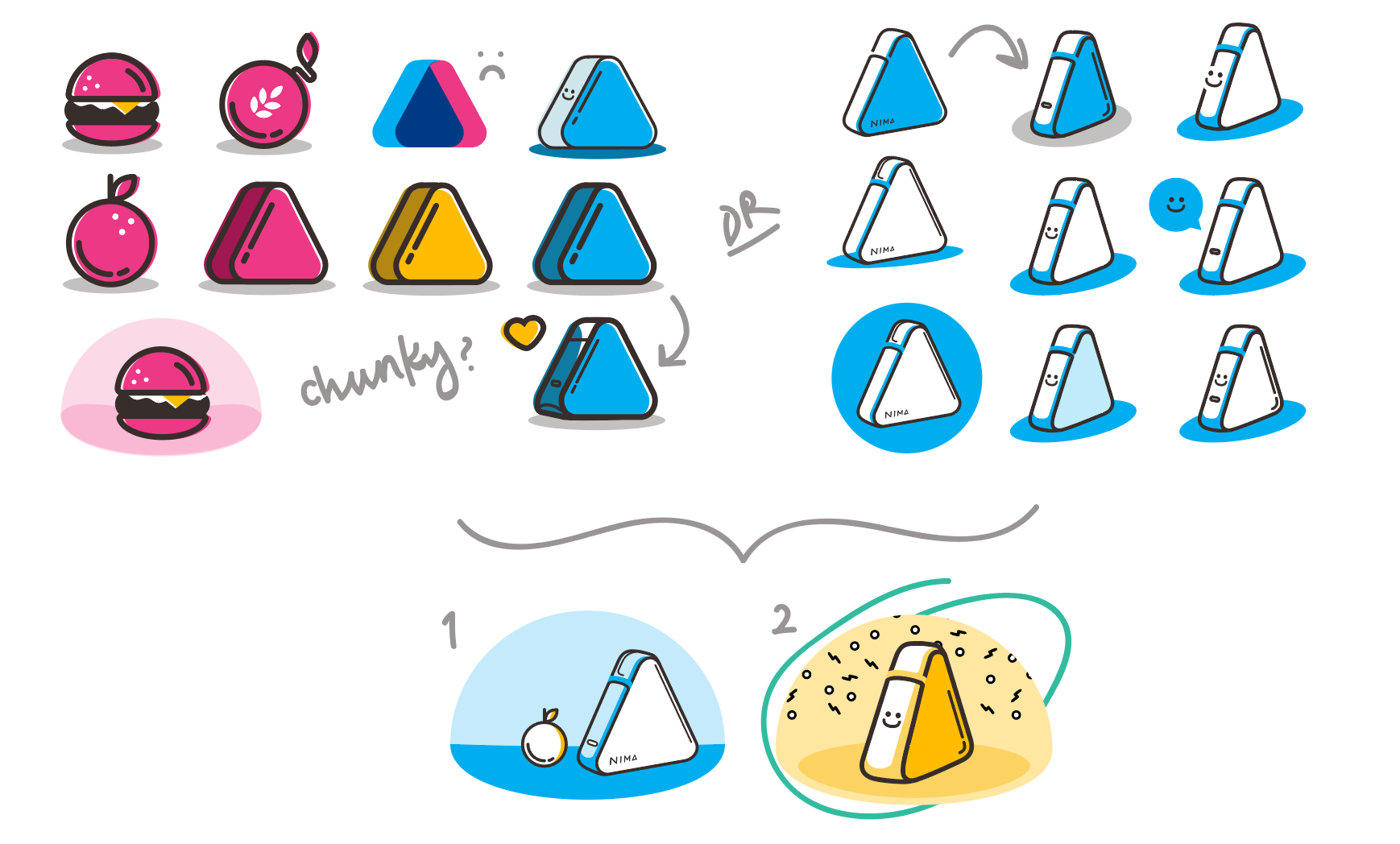 In balancing these needs, I explored extra chunky line-work to a clean diagram-style device. With plenty of feedback, I finally settled on a flared base and a medium stroke, so the Nima smile could really shine. In choosing a simple line-work based style, 
icons could be easily and quickly derived from full-color illustrations. I hoped this would give maximum flexibility and speed to future design goals.
The final step was choosing a color palette and backdrop for Nima inside the app. I began experimenting with our main brand color, honey yellow, while also branching off into our secondary palette of blue hues. Ultimately, flat low-contrast shades of honey proved easiest on the eye. The warmth of the honey is offset by a dark blue stroke, which is featured prominently on the Nima website.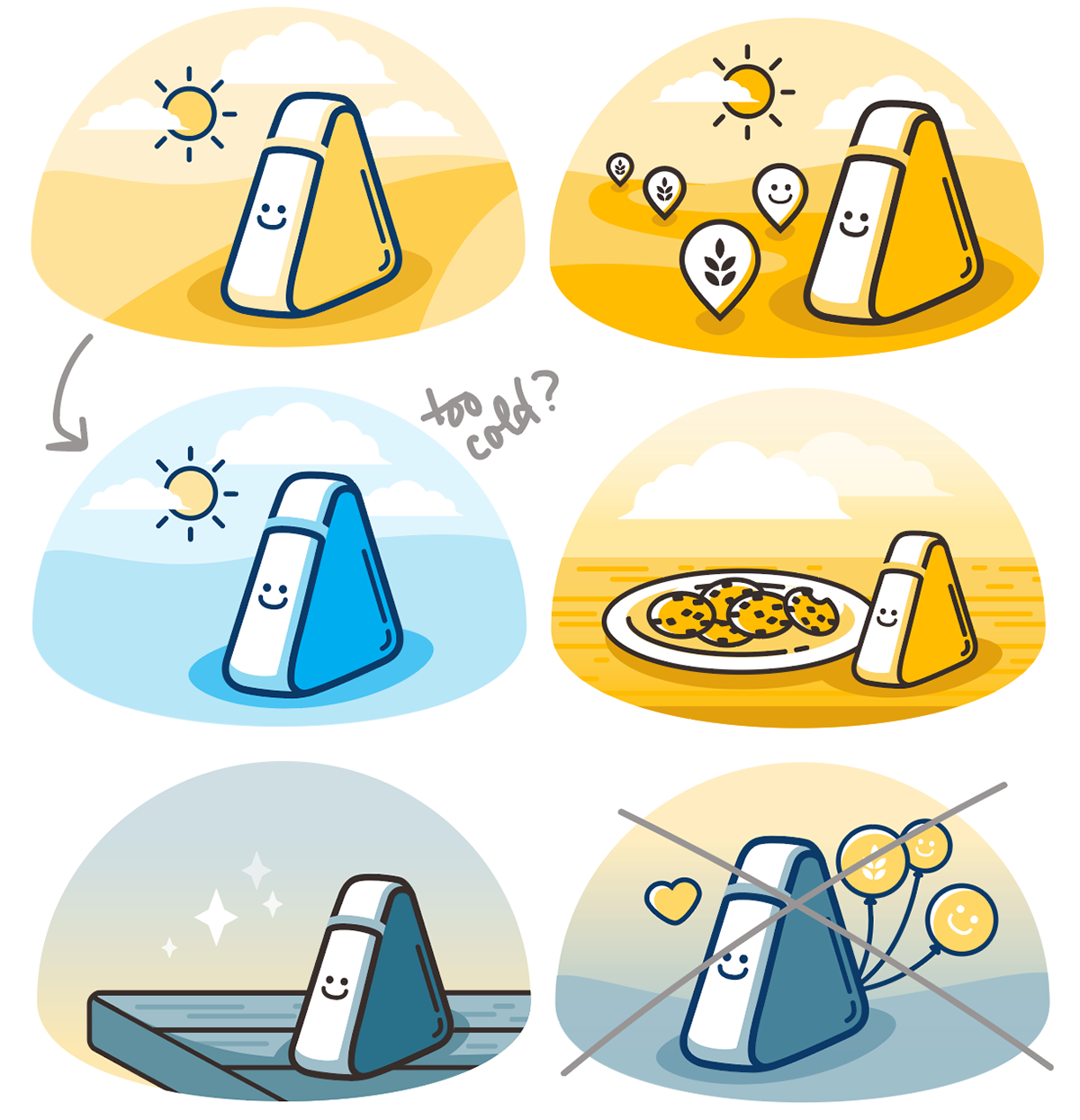 To round off the app illustrations and make them as neutral as possible, I chose a landscape backdrop of rolling hills and a windy path. Their relative abstraction make these backdrops both infinitely repeatable and easily variable. See the final results below.